The New Revolutionary 10 Magnets Formula
Quick to apply and to take off
No glue, no mess
Fits all eye shapes
Reusable up to 100 times

Paraben-free and FDA approved

Marie B.
1st time I tested this method and I was completely satisfied, really easy to put on and give a great look. I really recommend.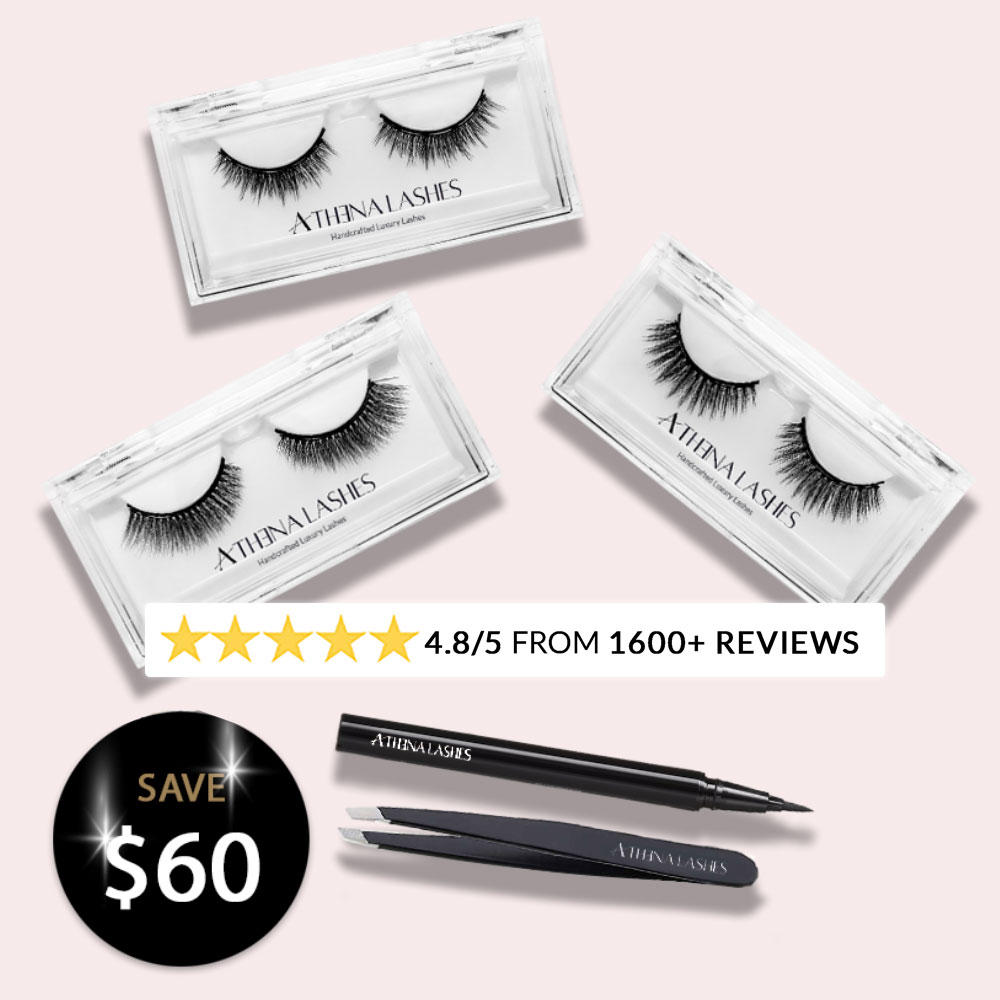 Magnetic Eyelashes Set Up in Less Than 1 Minute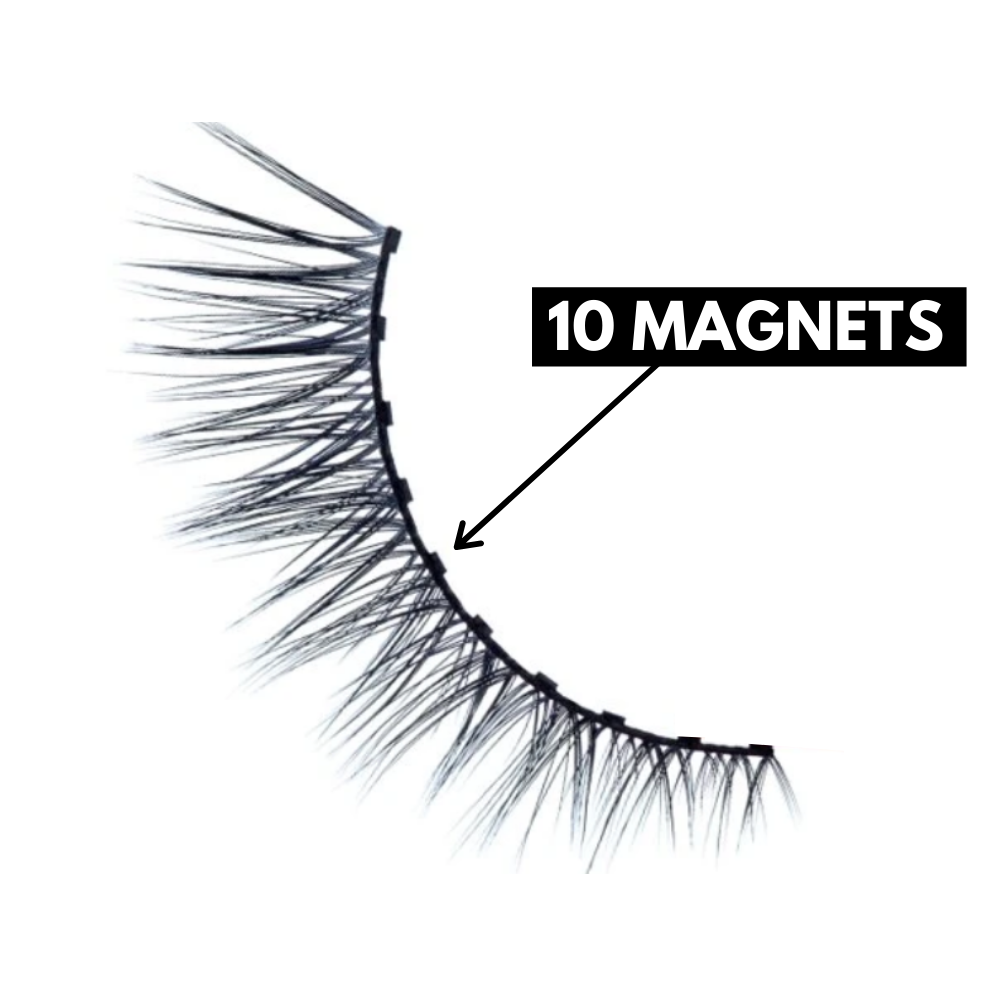 Our Magnetic Eyelashes are false eyelashes with magnetic pose, without glue and reusable.
Athena's magnetic eyeliner facilitates the installation of the eyelashes, for a successful application in just a few seconds.
Real beauty innovation, this kit allows quick installation and removal, without any glue residue while staying comfortable to wear.
... Less Than 10 Seconds to Take Them Off!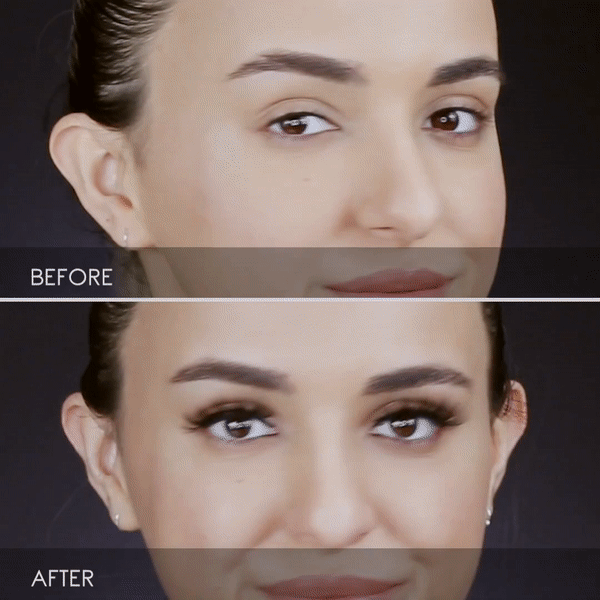 Different Mood, Different Styles
Lengthening, Dramatic or Natural style... The desired effect is often different depending on the occasion.
Good news! Our Kit comes with our 3 best selling eyelashes to suit all circumstances and desires.
Comes with 3 different eyelashes

Ok... But How Does it Work?
The eyeliner has iron oxide (don't worry, it's safe for your eyes), and the lashes have magnets. The magnets attract iron oxide, causing the lashes and liner to stick together.
The bundle contains our best selling natural, lengthening and dramatic lash styles.
1 x Jealousy Lashes (natural)
1 x Elegant Lashes (lengthening)
1 x Real Woman Lashes (dramatic)
1 x Athena InstaGrip™ Black Magnetic Liner
1 x Lashes Applicator
EXCLUSIVE DISCOUNT | 40% OFF TODAY
Athena Bundle
FREE Shipping
30-Day Money Back Guarantee
Fall in love with our Athena Bundle! Complete with our Jealousy, Elegant, and Real woman Lashes sets, our full-sized black magnetic eyeliner and a magnetic applicator. Ready to grab that special someone's attention?

Our Athena Bundle Includes:
1 x Jealousy Lashes

1 x Elegant Lashes

1 x Real woman Lashes

1 x Athena InstaGrip™ Magnetic Liner

1 Lashes Applicator
Try Athena Lashes Risk-Free Today!
We offer free shipping, a 100% money-back guarantee and secure payment methods, which means that you can try Athena Lashes without risk. It's 100% risk-free for you!
100% Satisfaction Guarantee
At Athena Lashes, we're confident that you'll find our lashes to be the best synthetic lashes you've ever worn. That's why we offer a 100%, no questions asked, money-back guarantee on all our products. Not satisfied? We'll make it right. Shop with confidence, feel the Athena difference.
Free Shipping
We offer free shipping to all our customers. No minimum purchase amount required.
Secure Payments
Paying online can be a big deal. We understand that. That's why we only use the most secure payment methods that are protected by SSL data encryption to protect your data.